The Nightingale Wellbeing Centre provides beautiful facilities for outpatient clinic assessments, wellbeing sessions, complementary therapies, and creative therapies including music therapy, art therapy and wood carving. Our services are designed to support patients and their families who are living with the impact of serious, life-limiting illnesses. Our overall aim is to optimise symptom control and quality of life, as well as providing a support system for you and your family or carers.
The newly developed Wellbeing Programme offers patients a 12-week programme of care that can help you address symptom control and support your physical, emotional, social and spiritual needs. Our specialist team of Doctors, Nurses, Physiotherapists, Occupational Therapists and Social Workers have put together a series of talks and workshops to help support you to continue living at home within the constraints of your illness.
Specialist care
The services we offer include:
Initial Outpatient Assessments
Ongoing Clinic Reviews
Wellbeing Programme
Telephone Support
Complementary Therapy
Music Therapy
Art Therapy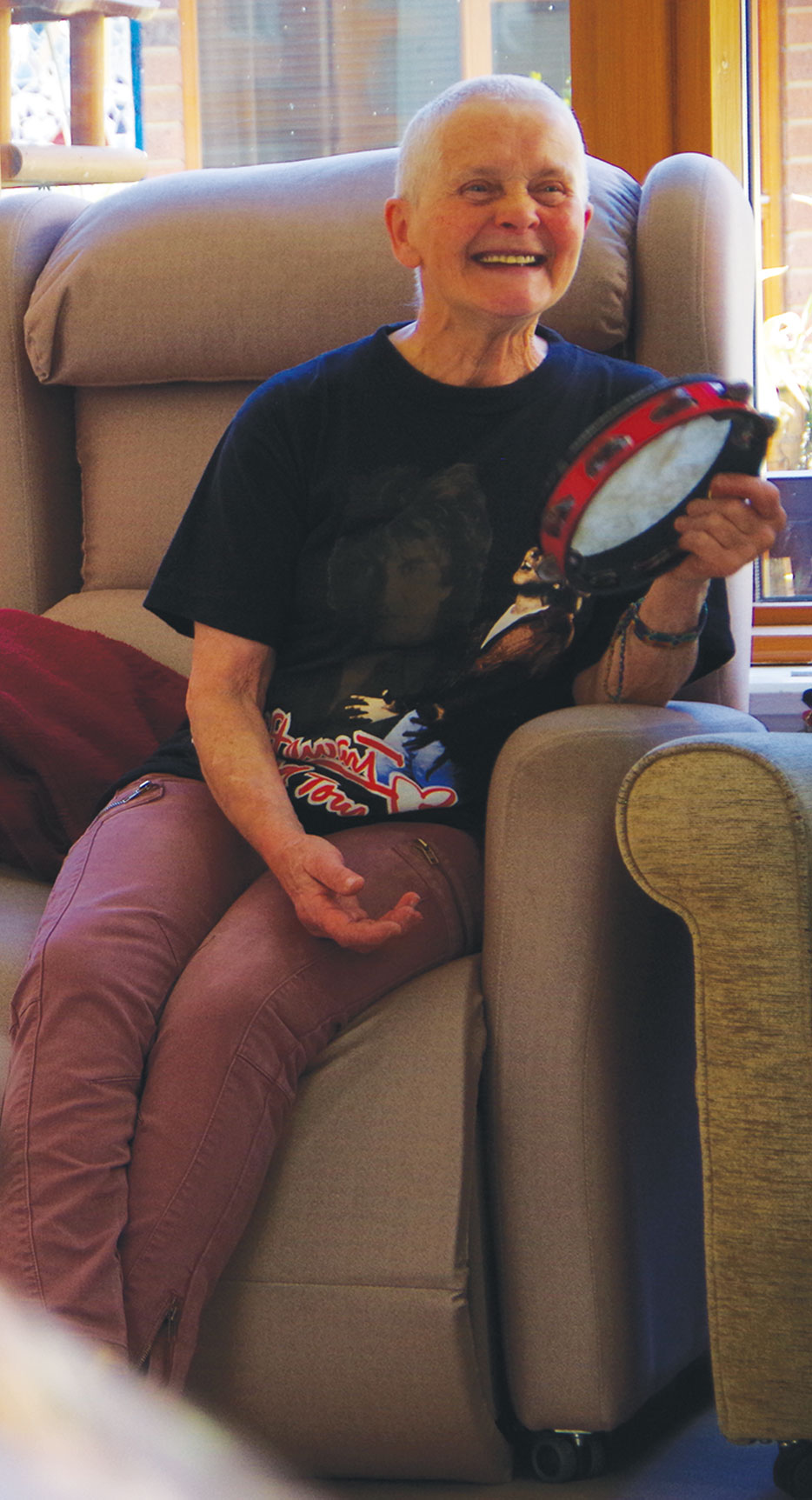 Referrals
Patients are referred to us by their GPS, District Nurses, the health board's Specialist Palliative Care Team (SPCT), Clinical Nurse Specialists and other medical specialists involved in their care. Patients and their carers or families can also make a direct referral for themselves by:
Calling: 01978 316806
Emailing: nightingalehousereferrals@wales.nhs.uk
Or completing the Direct Referral Form
When we accept your referral, we will contact you to arrange a convenient time for you to attend your first appointment.
Wellbeing Centre FAQ
A referral is required from a GP, consultant or specialist nurse. People living with life-limiting conditions may be referred as an outpatient for symptom management, rehabilitation, specialist advice and support. Following referral from a health professional we make contact to offer an initial assessment with one of our specialist team. During the assessment any concerns can be addressed. Care can then be provided based on individual needs.
The care offered is holistic and life enhancing. Attendance is reviewed on a regular basis. Support can be offered in a variety of ways following discharge.
People living with complex problems associated with life-limiting conditions. Following receipt of referral, people will be offered an outpatient appointment for assessment of their needs, and offered the opportunity to access appropriate services to meet those needs.
Get In Touch
For more information on our Wellbeing Centre please call 01978 316800 or complete and submit the form below: