We understand the impact of a life-limiting illness on you and the people closest to you. It's why, over the years, we have developed a broad range of services to help people at what can be a very challenging time.
Our staff are trained to recognise the difficulties which you, your family, and carers face when someone is seriously ill; giving each person the time and space they need to talk about their concerns when circumstances are changing and help them to find ways of coping.
The social workers in the Family Support Team are experienced in working across health and social care settings and work in partnership both with the individuals being supported and with other professionals, organisations, and services.
The team, in particular the chaplains, also offer support around spirituality, which is often a focus for people when they are approaching the end of their life. All Family Support Team members are very experienced in providing bereavement support whether that be emotionally, socially, or practically.
Support can include:
Emotional support for the patient and/or their carers and family to help them in adjusting to their situation. This can include planning on how to talk to children about the illness and future plans.
Practical support, information, advice and signposting to other services. This can include support in accessing appropriate care, in the home or elsewhere, whether this is self-funded, via social care or continuing healthcare funding. It can also include advice regarding benefits or housing in order to help patients, carers and families who are worried about how they will cope in new and often unexpected circumstances.
Bereavement support – individual and group sessions.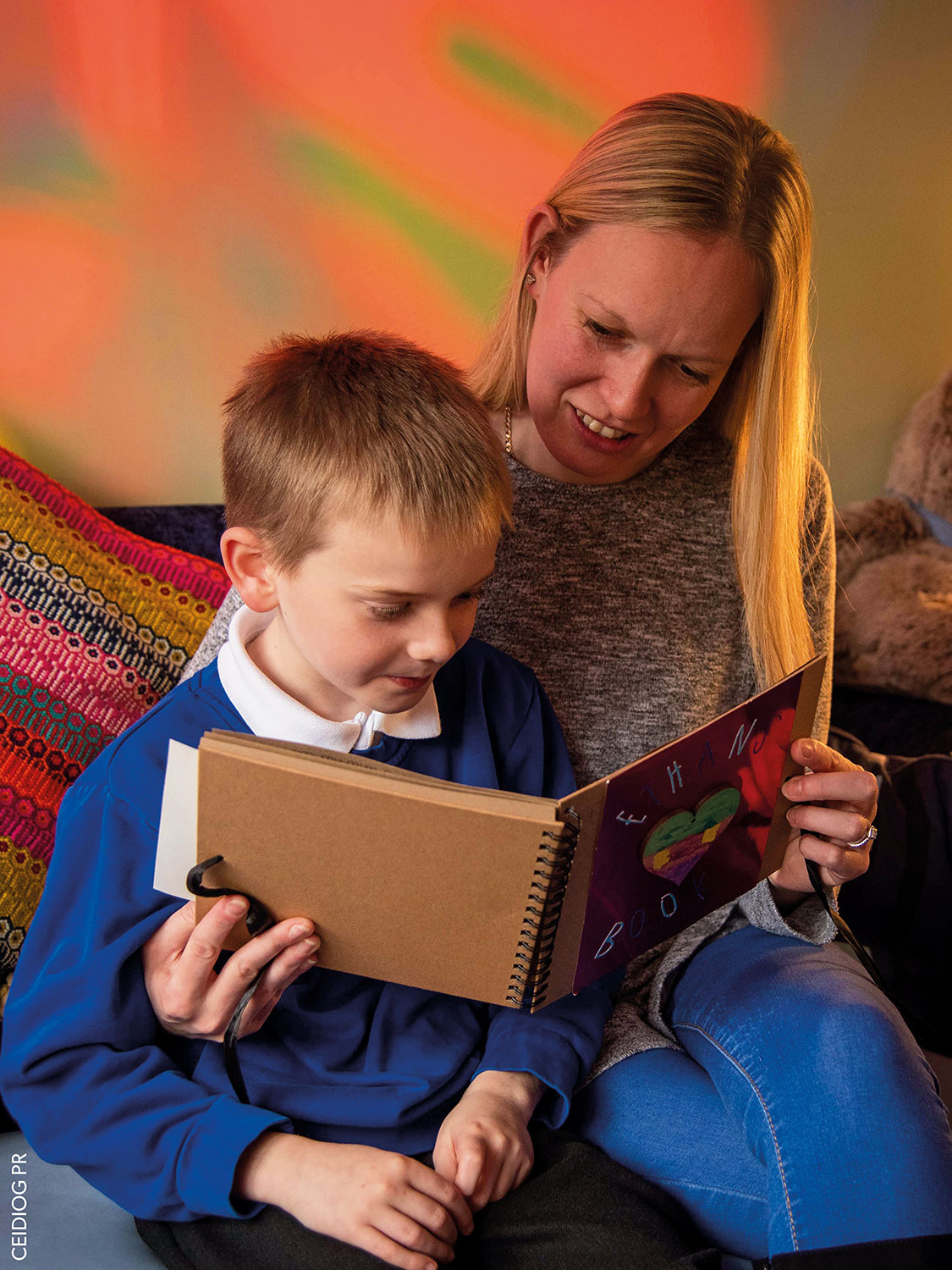 Bereavement Support for Children
Bereavement support is offered to children and young people under the age of 18, with no prior connection with Nightingale House Hospice required.
Referrals for children and young people are received by schools, GPs, CAMHS and direct from family members and carers.
Family Support FAQ
All bereavement support sessions are tailored to the needs of the individual and may include one to one sessions or group activities. Sessions could entail the creation of memory books, discussions, listening, sharing experiences and developing coping strategies; signposting where appropriate.
Child bereavement support is offered to children and young people up to and including the age of 18 (no prior connection with Nightingale House Hospice is required). For all other services not linked to child bereavement, the individual must be known to our hospice services.
We work holistically, considering practical, emotional, spiritual and social needs, as well as offering support to patients and their family and friends.
Get In Touch
For more information on Family Support please call 01978 316800 or complete and submit the form below: