People who attend our Day Services receive care from a team of professionals as well as support from people who may be in, or have had, experience of a similar situation.
We offer individualised care that focusses on patients and their families' specific problems and adapt methods of care as their needs change. Our care plans enable people to live life to the full, empower them to manage their illness more effectively and improve their quality of life.
Day Services at Nightingale House Hospice is open between 10am and 3pm every Tuesday, Wednesday and Thursday.
Specialist care
The services we offer include:
Physiotherapy
Hydrotherapy
Complementary therapies
Psychological therapies
Music therapy
Art therapy
Mindfulness
Monitoring and stabilisation of symptoms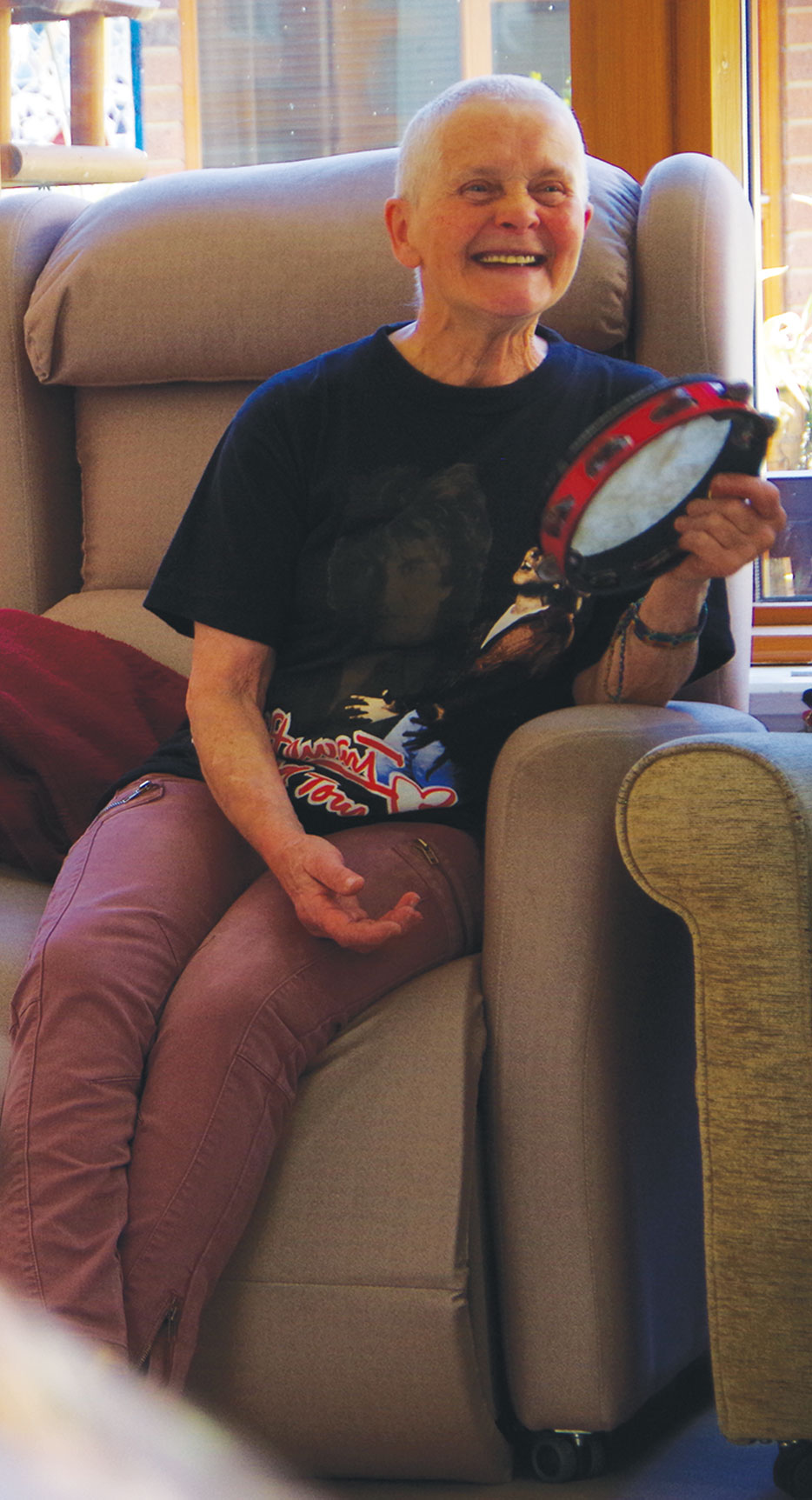 Day Services FAQ
A referral is required from a GP, consultant or specialist nurse. People living with life-limiting conditions may be referred as an outpatient for symptom management, rehabilitation, specialist advice and support. Following referral from a health professional we make contact to offer an initial assessment with one of our specialist team. During the assessment any concerns can be addressed. Care can then be provided based on individual needs.
The care offered is holistic and life enhancing. Attendance is reviewed on a regular basis. Support can be offered in a variety of ways following discharge.
People living with complex problems associated with life-limiting conditions. Following receipt of referral, people will be offered an outpatient appointment for assessment of their needs, and offered the opportunity to access appropriate services to meet those needs.
People attend usually one day a week from approximately 10am-3pm for an initial period of 6-8 weeks. Services and support will be offered from a multidisciplinary team with the aim of working towards patients individual goals. Carer assessment and support is also offered.
Get In Touch
For more information on Day Services please call 01978 316800 or complete and submit the form below: